---
Background
Years ago I bought many Nortel 5520 switches for work. When I saw these switches being sold on a Dutch Auction site, I couldn't resist and bought one.
Not a very bright idea since I have a small hobby room and the 5520 is a enterprise datacenter switch meaning: it has a high power usage and creates an awful lot of noise. And of course I don't have real use for it.
The high power usage I can't solve; I should have bought the 24T version, which was available. But the 2 rows of 24 RJ45 connectors in a 1U form are just too beautiful. Here it is:

The noise problem can be solved. I went from 53dB to 35dB (as my app says: a quiet library). Unbelievable! Below the steps you have to take in order to get almost 20dB reduction.
A picture of the internals; quite impressive.
---
The start
We start with 53dB.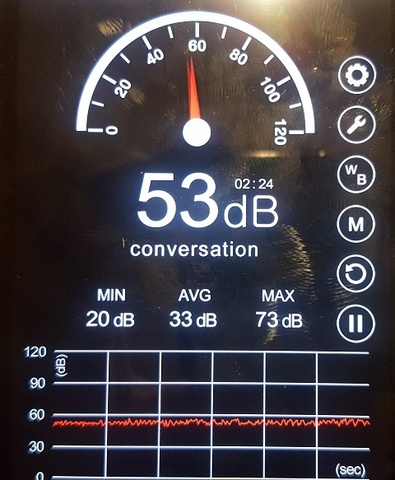 ---
Old and new fan details
The 5520 switch uses Delta Electronics fans:
DELTA ELECTRONICS model EFB0412VHD
40x40x20mm
9000rpm
32.5dBA
9.25cfm (airflow)
12V, 2.16W
Since I will be using the switch only for experimenting and not for 24/7 use, I don't want to spent a lot of money on it. After some research I ended up buying SUNON fans, based on price and noise level. Specs:
SUNON model KDE1204PKV3
40x40x20mm
3000rpm
15.5dBA
8.9cfm (airflow)
12V, 0.4W
Price was excellent at Aliexpress, €6.12 for 2 fans.
https://nl.aliexpress.com...r-2-stks/32841514403.html
(no hidden sponsoring, I paid for them myself)
A picture of the old and new fans: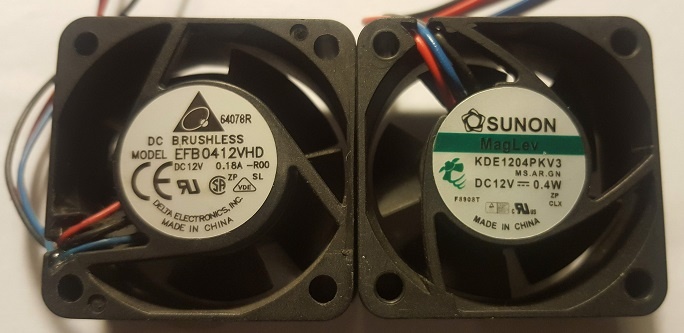 The first fan mounted. I rotated it 90 degrees, to keep the wires on the same place.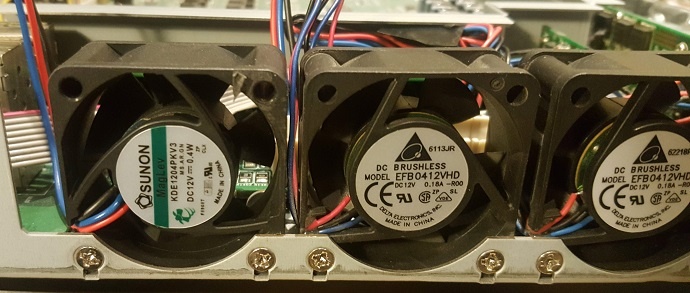 ---
Connector differences old versus new fan
The connectors are the same model, but sadly the pin wiring is not the same: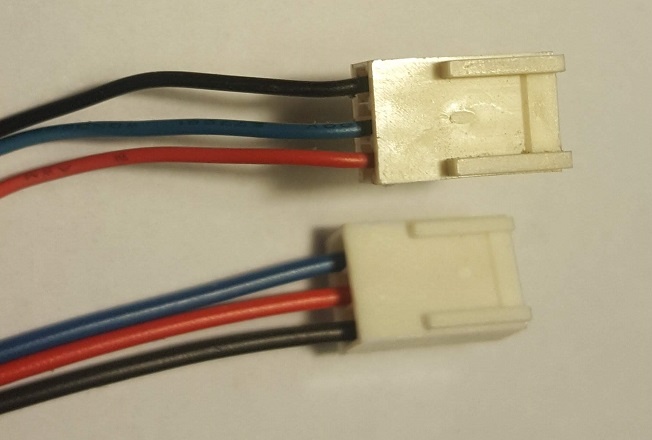 (old up, new down)
Luckily it is easy to change. Gently push the metal of the wire inside the connector (see picture) and gently pull the wire at the same time. It's easier than it sounds.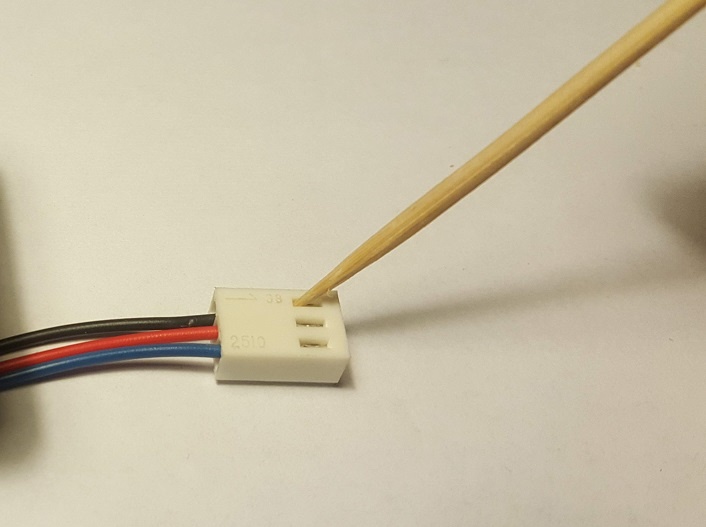 A detail of the wire connection: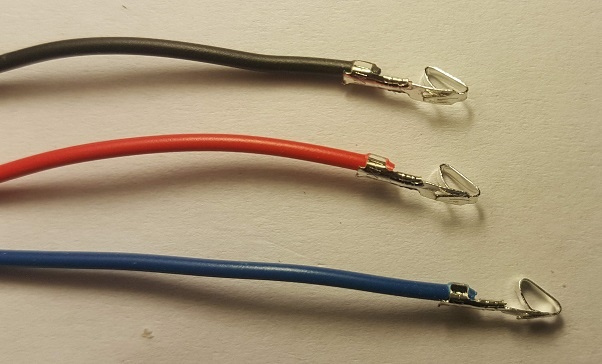 Push the wire back in the right place, but exactly the same orientation it came out. You feel a little "click".
The actual mounting of the fans is easy. 2 screws, that's it. Here is a picture of all new fans mounted:

And a detail of the wires: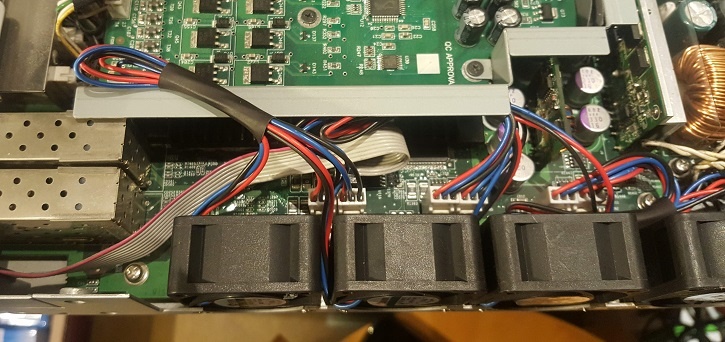 ---
The result
And this is the result. Perfect for me!